Customer success is our #1 priority.
Locus offers U.S.-based technical support for all of our products, through both phone and email, during business hours in most primary time zones. Our support team members are domain experts on our products, so you can always expect a fast, knowledgeable resolution to your issues.
Our modern support ticket tracking system ensures each issue is logged, reviewed, and resolved quickly, while keeping the user informed throughout the process.
---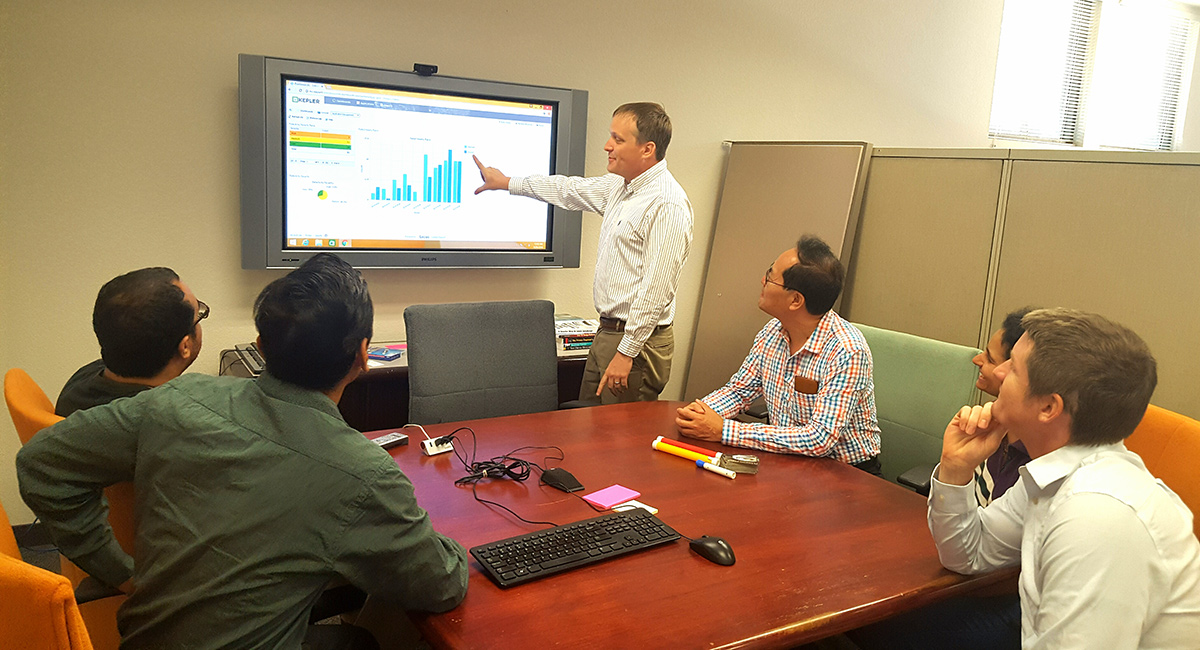 Training facilities
Locus typically trains customers at their facilities or at selected vendor locations. This lowers your training costs and lets us work with you using your organization's own equipment. We also provide web-based training using commercially available vendors (e.g. WebEx) that provide live meeting places online, so both trainers and students see the same materials and benefit from small group interactions.
---
Computer-based training
Locus provides computer-based training (CBT) for our key products. As most enterprise customers know, training can be a significant portion of any software budget. With our implementations, users can take effective training on their own time at their office location, reducing costs and improving training retention for your organization's users.
---
Free training webinars
Our #1 priority is to make sure you have success with our products. That's why we hold regularly scheduled online training sessions at no extra cost. These training sessions are designed to support your organization's goals by helping you take full advantage of our software capabilities. These webinars are meant to:
Demonstrate new functionality
Train new users
Share ideas and needs
Standardize processes and tools