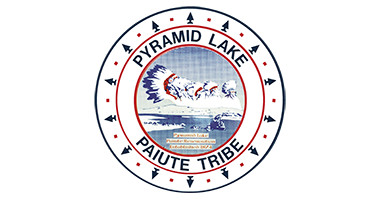 MOUNTAIN VIEW, Calif., 1 August 2017 — Locus Technologies (Locus), the industry leader in cloud-based EHS software, is pleased to announce that Pyramid Lake Paiute Tribe (PLPT) Environmental Department selected Locus EIM SaaS as its environmental data quality management and reporting software solution.
PLPT was looking for a way to streamline their current data management and reporting activities for the environmental data collected at their Reservation. The Pyramid Lake Paiute Tribes' Reservation is located thirty-five miles northeast of Reno, Nevada, in a remote desert area and includes the surface of a terminal desert lake, Pyramid Lake. Pyramid Lake is one of the most valuable assets of the Tribe and is entirely enclosed within the boundaries of the Reservation. Much of the economy on the Pyramid Lake Reservation is centered around fishing and recreational activities at Pyramid Lake. PLPT monitors and reports to US EPA on the environmental status of their natural resources under their Tribal Water Quality Standards. They are required to submit electronically via the Water Quality Exchange, or WQX framework, which is the mechanism for submitting data to the EPA STORET Data Warehouse.
PLPT needed a robust data system to manage a wide range of manual and automated sampling, the ability to seamlessly import internal and external analytical laboratory data, and, most importantly, a way to create push-button submittals in the exacting WQX format.
Locus EIM will automate environmental data management activities for PLPT and improve data reporting and visualization needs for their users, simplifying their current manual processes and meeting their complex compliance and regulatory submittal requirements. PLPT will also use Locus Mobile to capture field data at the source, streamlining data collection and processing for their key lake and river sampling.
Locus EIM is a comprehensive SaaS solution designed to manage critical environmental and sustainability data, helping all types of organizations to organize, manage, report, and visualize sampling, analytical, and subsurface data for compliance and assurance reporting. Locus EIM, teamed with Locus Mobile field application, is a viable solution well suited for the unique demands of natural resource environmental monitoring.
"Our mission is to help organizations like PLPT achieve their environmental stewardship goals by providing them with the software tools to control and streamline the overall process for management of all environmental data", said Wes Hawthorne, President of Locus. "With our recently released WQX export functionality, we have added yet another key tool that greatly and efficiently simplifies the complex process of required EPA reporting, while providing a robust software solution that will meet their needs for years to come."
ABOUT PYRAMID LAKE PAIUTE TRIBE
The Pyramid Lake Paiute Tribe is governed by 10 Tribal Council members who are elected bi-annually in December and on staggered two-year terms. The tribe operates under the Indian Reorganization Act Constitution and By-Laws approved on January 26, 1936 by the Department of Interior.
The Pyramid Lake Paiute Tribe has a Government-to-Government Relationship with the Federal Government. Therefore, the Tribe contracts with or receives grants directly from Federal Agencies or the State of Nevada, to provide services to the Tribal members and residents of the Reservation. The revenue generated by the Tribe is used to support local Tribal government activities and to supplement the programs that provide direct services to the Tribal members or residents. 
ABOUT LOCUS TECHNOLOGIES
Locus Technologies is a leading environmental and sustainability software company that has been helping organizations achieve environmental and compliance business excellence since 1997. Public and private companies, such as Chevron, Honeywell, Del Monte, Monsanto, DuPont, San Jose Water Company and Stanford Linear Accelerator Center, rely on Locus to manage their water, air, and soil quality data for EHS compliance and sustainability tracking, as well as remediation efforts and environmental impacts. Locus provides mobile and cloud-based Platform-as-a-Service (PaaS) software solutions to address the EHS and sustainability industry's most pressing information management challenges.
For more information, visit locustec.com or email info@locustec.com.