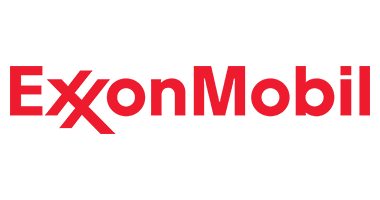 ExxonMobil to Implement Locus EIM Worldwide
---
SAN FRANCISCO, Calif., February 22, 2010 — Locus Technologies, the industry leader in Cloud Computing-based environmental compliance and information management software, today announced that it has received a 2009 Business Achievement Award in Information Technology (IT) from the Environmental Business Journal (EBJ). This award recognizes Locus for significantly expanding its client base and its product line.
In 2009, Locus expanded its Software as a Service (SaaS) applications in the areas of environmental compliance, greenhouse gas (GHG) emissions monitoring, Environment, Health and Safety (EH&S) and sustainability, and added clients in the utilities, grocery and engineered materials industry sectors. Locus also expanded its presence in its key market—oil and gas—by starting worldwide implementation of its environmental information management (EIM) product at ExxonMobil. In addition, the company expanded its presence in the U.S. Department of Energy (DOE) market.
Locus also gained recognition among key IT independent research analysts with initiation of coverage by Gartner, Verdantix, and UtiliPoint for its position in enterprise-level environmental software offered through its Cloud Computing platform. Also in 2009, Locus received accreditation by the California Air Resources Board (CARB) to provide GHG emissions verification services, one of just a few companies to obtain this status.
"We are honored to be recognized for the fourth time by the Environmental Business Journal with its Business Achievement Award," said Neno Duplan, President and CEO of Locus Technologies. "The year 2009 was an outstanding one for Locus. As one of the oldest and most established providers of EH&S software using the Cloud Computing model, we broadened our offerings by introducing an entirely new category of SaaS GHG and sustainability products for the environmental industry, while at the same time solidifying our position at the top of water quality management services. We also significantly enhanced our Fortune 100 customer base, who embraced our new offerings."
Said Environmental Business Journal Editor Grant Ferrier: "Locus has continued to innovate and demonstrate its leadership position in the environmental software industry by expanding its Cloud Computing-based services from water quality management to GHG and Sustainability offerings. We congratulate them on their continued innovation and success in serving the environmental business community."
The EBJ Business Achievement Awards will be presented during the Environmental Industry Summit 2010, scheduled for March 3-5 in San Diego.
ABOUT ENVIRONMENTAL BUSINESS JOURNAL
Environmental Business Journal (EBJ), a ZweigWhite publication, is the leading business publication for companies operating in the environmental industry. EBJ provides a strategic overview and an independent perspective on market trends and business strategies that affect this changing industry including competitive strategies, new business opportunities, and up-to-date market trends and data.
For more information, visit www.ebionline.org.