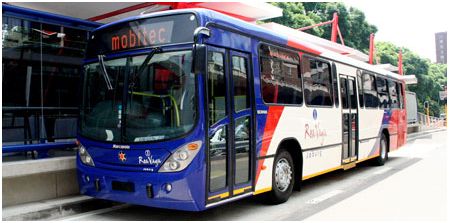 Posted by Neno Duplan
The United Nations is calling this the largest banded effort to decrease cities' greenhouse gas emissions. On 23 September 2014, the UN launched a Global Compact of Mayors, the world's largest effort for fighting climate change on the city level. The Compact of Mayors has set goals of reducing greenhouse gas emissions by 454 tonnes by 2020.
During the UN Climate Summit 2014 in NYC, Mayor of the South African city of Johannesburg, Mpho Franklyn Parks Tau said, "In many ways, cities all over the world are leading the way by example: not only setting ambitious emission reduction targets, but [also] working collaboratively to help each other to achieve our respective goals."
Tao goes on to tell SciDev.Net that this "places a collective responsibility on all of us because we are accountable to each other. As partners, we can also tap into the knowledge and expertise of other cities that have the same objectives." Tau cites that 15 cities, including Copenhagen, London, and Washington DC, have committed to cut their emissions by more than 70% by 2050.
To pave the way, Johannesburg is now generating, rather than using, electricity while treating their sewage, and they continue expanding their Rea Vaya rapid transport system to reduce the city's carbon footprint by decreasing the use of personal cars.
The Integrated Program on Sustainable Cities was launched by The Global Environment Facility (GEF) at the summit, which commits $100 million to establish a common platform for cities to access and share solutions on climate change adaptation and mitigation, energy, transport and water. South and South-East Asia cities are leading the way in climate-proofing.