Locus Technologies Quarterly Newsletter (August 2014)
---
Featured News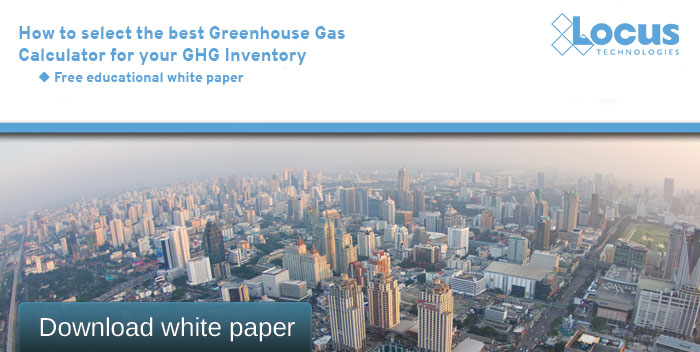 Download our free white paper, "How to Select the Best Greenhouse Gas Calculator for Your GHG Inventory".
| | |
| --- | --- |
| With an increased focus on the role that greenhouse gas (GHG) emissions play in climate change, ensuring your emissions reporting is accurate is more important than ever. Choosing the right calculation engine plays a crucial part in remaining compliant with these rapidly evolving requirements and regulations. | |
With the help of this white paper, you can learn how to:
Reduce the stress, time, and potential inaccuracies associated with your GHG reporting
Identify possible downfalls of current industry solutions
Ensure you have a thorough checklist of capabilities when searching for a calculation engine
Explain the benefits of a competent calculation engine to upper management
---
Keeping the Pulse of the Planet: Using Big Data to Monitor Our Environment


By Neno Duplan, President & CEO of Locus
Modern humans have become major data junkies. From computers to smart phones to the add-ons we continually develop and download, we intentionally buy into big data and its analysis in attempts to better understand the world we live in.
One important area that big data is not fully invested in, however, is the environment. The integration of this kind of monitoring and analysis would allow us to better understand the health of the location, region, and world around us. Because a direct correlation has been found between the environment and our physical health, there is no doubt that this information could lead to staggering improvements to our general well-being. Continue reading...


---
Environmental News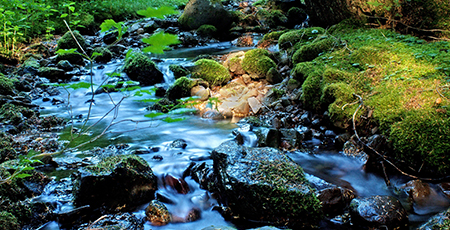 Droughts Reinforce California's Need for Water Management Improvements
California, also known as the Golden State, has many well-known qualities that attribute to its reputation. Along with having the ninth largest economy in the world and containing the highest and lowest points in the continental U.S., California has the most variable climate in the U.S.— a title that also comes with some consequences.
Possibly the most significant consequence is California's need to become resourceful with its water supply— not entirely surprising, given the drought it's been experiencing all summer. Droughts, which unfortunately occur on a fairly frequent basis, cause the state to rely heavily on groundwater. Estimates conclude that California may rely on this source for up to 65% of its water needs.
However, California is the only state that doesn't regulate groundwater, meaning that many of these groundwater sources are over-pumped, which can cause serious, permanent damages such as subsidence (the ground sinking), and destroyed aquifers. Continue reading...
More Environmental and Sustainability News:
---
Locus Product News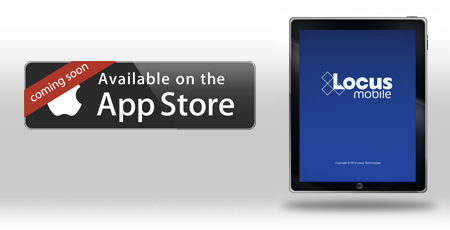 Locus Mobile: On-the-go Data Access and Input
Locus' new mobile application, Locus Mobile will be released shortly to the Apple App store.
Locus Mobile was developed with your environmental data collection and management requirements in mind. It is a user-friendly, complete life cycle environmental data collection application, giving you the power to:
Configure the data collection types and information you want to collect in Locus' system
Synchronize data type templates to your mobile device
Enter data offline in the mobile app and upload on-demand
Synchronize the data back to the system for final review, storing, managing and reporting
By eliminating the need for manual data entry the possibility of duplicate input, inaccurate data, and the need for multiple data collection and upload steps is also eliminated. Locus Mobile improves and streamlines your environmental data collection process- reducing overall costs while increasing the quality of data captured from the beginning.
If you would like additional information about Locus Mobile, or would like to be notified when it's officially released, please click here.
---
Free Training Webinars
Locus is offering free, routine online training sessions for all of our applications. These webinars are meant to:
Demonstrate new functionality
Train new users
Share ideas and needs
Standardize processes and tools
Learn about specific session topics and how to sign up
---
Events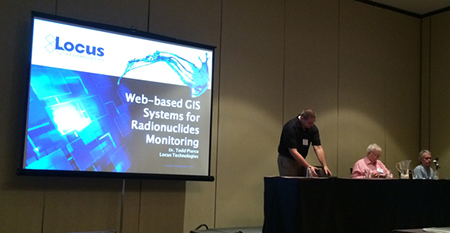 Dr. Todd Pierce, Locus' Director of EIM and GIS Development, presented on Web-based GIS Systems for Radionuclides Monitoring

Locus presented and exhibited at the 2014 Annual NEI RETS/REMP and EPRI Groundwater Protection Workshop from June 23-26 in Savannah, GA




Dr. Todd Pierce, Locus' Director of EIM and GIS Development gave a presentation at the event about the benefits of web-based GIS systems for radionuclides monitoring.


Access the full presentation here



Locus presented at the 2014 National Environmental Monitoring Conference (NEMC) in Washington, D.C. from August 4-8




Tricia Walters, an Environmental Data Specialist at Locus, gave a presentation on electronic data validation in our EIM software system.


Access the full presentation here


Locus will be exhibiting at these upcoming events:

Virginia AWWA/VWEA 2014 WaterJAM
Hampton, VA
8-11 September 2014

NAEM's 2014 EHS Management Forum
Austin, TX
22-24 October 2014



Will you also be attending the EHS Management Forum? Stop by booth 59 to say hello, or drop us a line beforehand to make sure we have a chance to meet.




---
Visit us at:






---
Locus News
Grain Processing Corporation Selects Locus Technologies Software for Environmental Management
Read about it here
---
Monsanto Selects Locus' Cloud Software for Sustainability Management
Leading Agricultural Products Technology Company Selects Locus for Sustainability Reporting
Read about it here
---
Exelon Nuclear Selects Locus' Software for Data Management at its Nuclear Generating Stations
The use of Locus' cloud-based, environmental software confirms Exelon's commitment to environmental stewardship
Read about it here
---
Predicting the Big Data Boom: Hazardous Data Explosion
Locus celebrates its 25th anniversary of introducing the concept of big data in the environmental space
Read about it here
---
Locus is constantly working toward building upon and improving its software offerings so that our customers' data management processes can be as simple as possible.

Below are a few examples of both recently released and upcoming updates.


Recent updates:
Locus Platform
New automated query builder that allows quick generation of new user-defined reports or dashboards
New intuitive calculation editor for defining your own calculated values for reports
EIM
New and improved features for enhanced formatted reports
Multiplotting capabilities available for EIM charts
Coming soon:
GIS and Administration Module enhancements
Additional control options over data cell content and formatting
---
Did you know...?

Locus' EIM is the nuclear industry market leader for both commercial and government sites where radionuclides need to be managed. Over 40 percent of the U.S. commercial nuclear reactor sites use EIM for radionuclides management and over six DOE research labs use EIM, including Los Alamos National Laboratory.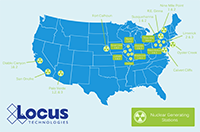 Locus Technologies is an accredited GHG verification body under the California Air Resources Board (CARB). In fact, we are the second largest verifier in the state under the AB32 program. All the knowledge we gained through verification has been incorporated into our sustainability software.


---