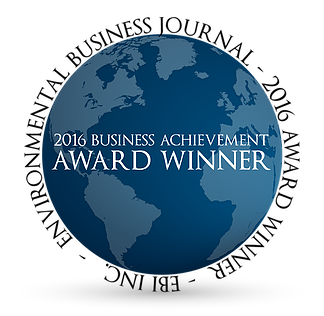 Environmental Business Journal (EBJ) recognizes firms for growth and innovation in 2016
---
SAN FRANCISCO, Calif., 31 January 2017 — Locus Technologies announced today that Environmental Business Journal (EBJ), a business research publication which provides high-value strategic business intelligence to the environmental industry, granted the company the 2016 award for Information Technology in the environmental and sustainability industry for the eleventh year running.
Locus was recognized for continuing its strategic shift to configurable Multitenant pure Software as a Service (SaaS) EHS solutions and welcoming new, high profile customers. In 2016 Locus introduced LP-X, a basic platform foundation from which customers can self-design, build, and manage their applications. San Jose Water Company piloted LP-X and developed multiple custom applications without needing programming resources. Locus also continued to grow off-the-shelf products with a full GHG module for supporting GHG reporting requirements, as well as a waste management module to track, manage and report various waste streams including hazardous waste, mixed and radioactive.
"Locus continues to influence the industry with its forward-thinking product set, pure SaaS architecture, and eye for customer needs," said Grant Ferrier, president of Environmental Business International Inc. (EBI), publisher of Environmental Business Journal.
"We are very proud and honored to receive the prestigious EBJ Information Technology award in environmental business for the eleventh time. We feel it is a testament to our unwavering commitment and dedication to accomplish this level of recognition, especially now as we lead the market by providing a robust multi-tenant SaaS enterprise solutions and mobile-based EHS compliance," said Wes Hawthorne, President of Locus Technologies.
The 2016 EBJ awards will be presented at a special ceremony at the Environmental Industry Summit XV in San Diego, Calif. on March 22-24, 2017. The Environmental Industry Summit is an annual three-day executive retreat hosted by EBI Inc.