NAEM 2019 Software, Innovation, and Technology Showcase
Event Navigation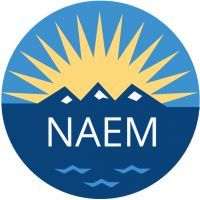 NAEM's annual software and data management conference is heading to New Orleans! The Software, Innovation and Technology Showcase is a must-attend event for EHS&S professionals who oversee the selection and implementation of commercial EHS MIS systems.
Locus will have a booth at the conference and Locus' CEO, Neo Duplan, will be on the panel for Session 9: Making the Latest Innovations Work Together … and Work for You
As technology evolves and innovations such as wearables and blockchain take hold, it is important to understand how they work, and how to make them work for you. This interactive panel discussion will explore such key questions as: How do the emerging technologies interact with the Internet of Things? What should EHS professionals be cautious of when they are evaluating their use? What are the biggest opportunities to leverage this new technology?
Panel:
Patrick Hecht, EMIS Business Unit Lead; AECOM
Dr. Anthony Harris, Associate Medical Director; WorkCare Inc.
Neno Duplan, CEO & Founder; Locus Technologies
---
View the full agenda at http://ehsmis.naem.org/agenda.php