NAEM 2017 EHS&S and Sustainability Software Conference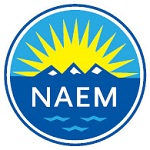 Post-conference update:
Locus and GPC presented the following:
---
Since 2001, NAEM's EHS and Sustainability Software Conference has been the premier software event designed to meet the needs of corporate EHS and sustainability leaders. NAEM's conference is the best opportunity to meet with the leading solution providers in one place and to hear from fellow users who utilize these systems on a daily basis.
Locus is proud to be a sponsor of this conference. Locus representatives Jennifer Peterson, Neno Duplan, and Elaine Church will be exhibiting at Booth #109.
We will also be presenting a demo of our Locus Platform along with our client, GPC, on Tuesday, March 7 at 2:15pm, showcasing how they use our software to manage their environmental Title V compliance data collection and reporting processes. Take a look at the conference agenda to find out more. We hope to see you there!