Locus Platform: Sustainability
November 29, 2017 @ 11:00 a.m.

-

12:00 p.m.

Pacific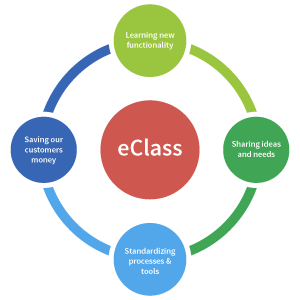 Many of our customers have come to rely on ePortal to manage their sustainability data. At the same time, they have been clamoring to be able to utilize the power of the Locus Platform to more easily make changes to updates in their sustainability requirements. In this eClass we will explore the newly updated Locus Platform sustainability solution. We will walk through the creation of your organizations' facilities, sources, indicators, etc. and how the Platform can automatically create calculation results from the information that has been provided. The class will also explore reports and dashboards that can be created with the Platform and highlight the configurability of this information compared to ePortal.
Agenda
Coming soon
Maximum classroom size
100 Connections (if more sign up for the class, another class will be added for a different date/time slot)
Training coordination
Training is conducted by Locus employees and will cover topics deemed important through user feedback and help desk case frequency. Each class will be held online using GoToMeeting.
---
Sign-up
If you are interested in attending, please complete this form:
Please note, signups are limited; please sign up early to guarantee a space. After a session fills, we maintain a waiting list and will contact you if a space becomes available.  Depending on circumstances, these details may change.