EIM: Visualization/Charts
March 7 @ 11:00 a.m.

-

12:00 p.m.

Pacific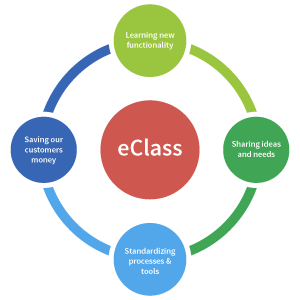 The charting eClass will explore the chart types available in EIM including: analytical concentrations over time, action limit exceedances, concentration regression, scatter plots, boring log depth concentration plots, field parameter charts, groundwater elevation over time, and groundwater statistics.  We will discuss how to create each chart type as individual plots or groups of plots that can be printed as a single document.  We will demonstrate the use of the chart tools to customize plots and saving those settings to create custom style sets.  We will go over the options available on the chart forms and saving those options to create saved data sets.
Maximum classroom size
100 Connections (if more sign up for the class, another class will be added for a different date/time slot)
Training coordination
Training is conducted by Locus employees and will cover topics deemed important through user feedback and help desk case frequency. Each class will be held online using GoToMeeting.
---
Sign-up
If you are interested in attending, please complete this form:
Please note, signups are limited; please sign up early to guarantee a space. After a session fills, we maintain a waiting list and will contact you if a space becomes available.  Depending on circumstances, these details may change.