EIM: Query Builder Tool
March 29, 2017 @ 11:00 a.m.

-

12:00 p.m.

Pacific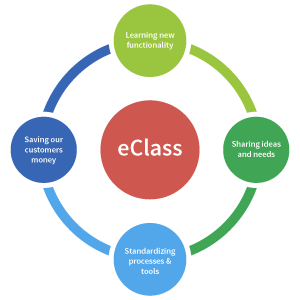 This eClass will give an introduction to the new Query Builder feature in EIM. Attendees will benefit from learning how to create custom database queries in EIM using the Query Builder interface which lets users build, run, and save SQL queries through a graphical "drag and drop" interface as well as by typing SQL text directly. In addition, we will explore how to set Query Builder user permissions; lock saved queries from future editing; share queries with other users; and create both single site and multi-site queries.
Agenda
Agenda coming soon
Maximum classroom size
100 Connections (if more sign up for the class, another class will be added for a different date/time slot)
Training coordination
Training is conducted by Locus employees and will cover topics deemed important through user feedback and help desk case frequency. Each class will be held online using GoToMeeting.
---
Sign-up
If you are interested in attending, please complete this form:
Please note, signups are limited; please sign up early to guarantee a space. After a session fills, we maintain a waiting list and will contact you if a space becomes available.  Depending on circumstances, these details may change.