EIM: GIS
May 18, 2016 @ 11:00 a.m.

-

12:00 p.m.

PDT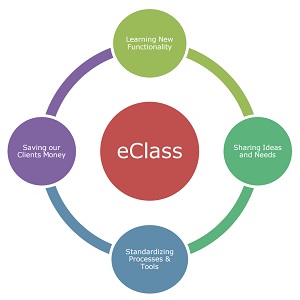 Explore the range of powerful analysis and visualization features in Locus' GIS application.  This eClass will review how to display data layers by location or sample, query and post data, and create report-ready maps (complete with title, legend and custom text). We will also explore the newest tools available within the GIS, including how session settings can customize and control how maps are initialized. Finally, you will learn how to save and share maps, and how to load maps created by other users.
Agenda
Display layers by location and sample
Map layer
Identify & query
Post data
Measure & find
Session settings
Contour maps
Save & load maps
Printing/exporting
Setup and requirement
Maximum classroom size
100 Connections (if more sign up for the class another class will be added for a different date/time slot)

Training coordination
Training is conducted by Locus employees and will cover topics deemed important through user feedback and help desk case frequency. Each class will be held online using GoToMeeting.
---
Sign-up
If you are interested in attending, please complete this form:
Please note, signups are limited; please sign up early to guarantee a space. After a session fills, we maintain a waiting list and will contact you if a space becomes available.  Depending on circumstances, these details may change.