eClass: EDDs 101
July 24 @ 11:00 a.m.

-

12:00 p.m.

PDT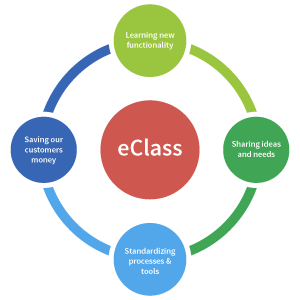 This class is a great introductory or refresher course for any user who deals with Electronic Data Deliverables (EDDs). Join us for tips and tricks on the basics of formatting EDDs, uploading EDDs to EIM, and troubleshooting common errors you may run into.
In this class, we will cover:
EDD formats: Choose the right EDD format to help you upload the exact information you need for your tasks.
Processing EDDs: How to upload EDDs to Locus EIM and troubleshoot common errors.
EIM Capabilities: Understand the basics of EIM permissions and how they affect what you can do with EDDs in Locus EIM.
Join us for EIM fun and hijinks!
Maximum classroom size
100 Connections (if more sign up for the class, another class will be added for a different date/time slot)
Training coordination
Training is conducted by Locus employees and will cover topics deemed important through user feedback and help desk case frequency. Each class will be held online using GoToMeeting.
---
Sign-up
If you are interested in attending, please complete this form:
Please note, signups are limited; please sign up early to guarantee a space. After a session fills, we maintain a waiting list and will contact you if a space becomes available.  Depending on circumstances, these details may change.