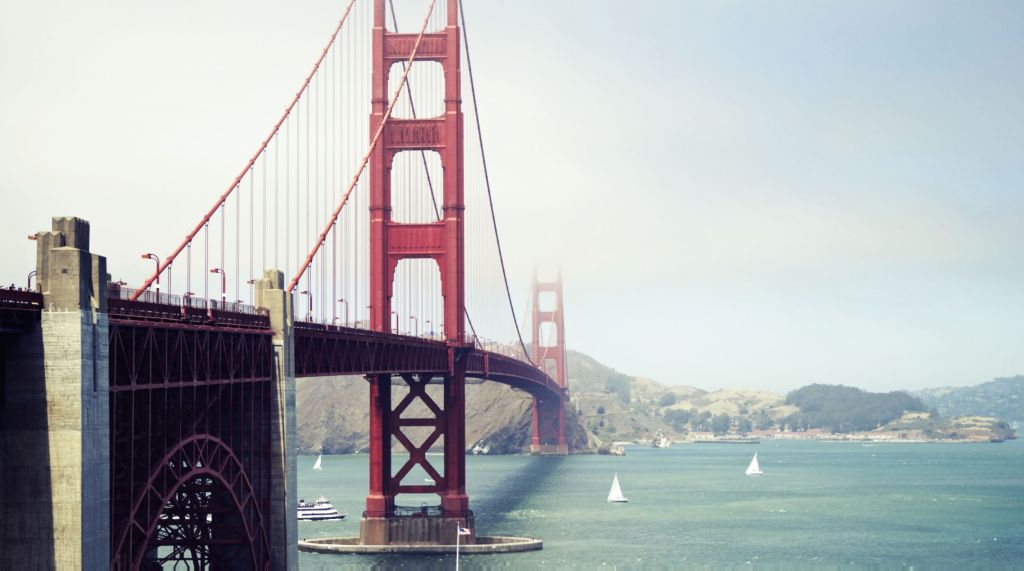 Posted by Neno Duplan
California's crippling ongoing drought is considered one of the worst in state history. In the past three years, California has experienced exceptionally warm temperatures, stagnant air conditions, and low precipitation. These conditions have resulted in a dangerous increase of wildfires and pollution levels. In addition, it is estimated that water shortage in California will result in $2.2 billion of agricultural losses, leading to the loss of more than 17,000 seasonal jobs in 2014 alone.
A recent study conducted by Stanford climate scientist, Noah Diffenbaugh, contends that California's recent atmospheric conditions associated with the drought are very likely connected to human-caused climate change. Using a combination of computer simulations and statistical techniques, Diffenbaugh's study shows the presence of a persistent region of high atmospheric pressure located above the Pacific Ocean that is responsible for diverting storms away from the state. This phenomena is much more likely to form in the presence of modern greenhouse gas concentrations.
Diffenbaugh, an associate professor of Environmental Earth System Science at Stanford, claims "Our research finds that extreme atmospheric high pressure in this region—which is strongly linked to unusually low precipitation in California—is much more likely to occur today than prior to the human emission of greenhouse gases that began during the Industrial Revolution in the 1800s."
Many renowned scientists concur that the immediate cause of the drought is a stubborn "blocking ridge" over the Northeastern Pacific. This ridge, commonly referred to as the Ridiculous Resilient Ridge, or Triple R, has prevented storms from reaching the state during the 2013 and 2014 rainy season.
Blocking ridges are regions of high atmospheric pressure that disrupt typical wind patterns in the atmosphere. Daniel Swain, one of the study's lead authors explains, "Winds respond to the spatial distribution of atmospheric pressure. We have seen this amazingly persistent region of high pressure over the northeastern Pacific for many months now, which has substantially altered atmospheric flow and kept California largely dry."
Triple R is considered an exceptional blocking ridge, due to its size and longevity. It has diverted the flow of high-speed air currents known as the jet stream far to the north, causing many Pacific storms to bypass California, as well as Oregon and Washington. Due to this redirection, rain and snow that would normally fall on the West Coast have been re-routed to Alaska and the Arctic Circle.
The main question environmental scientists are concerned with is whether California's drought conditions are a result of climate change cause by humans. To attempt to answer this question, Diffenbaugh's team collaborated with Bala Rajaratnam, assistant professor of Statistics and of Environmental Earth System Science, and affiliated faculty of the Woods Institute for the Environment.
Comparing geopotential heights, an atmospheric property related to pressure, the group analyzed two sets of climate model experiments. One set represented the present climate, in which the atmosphere is growing increasingly warm, due to human emissions of carbon dioxide and other greenhouse gases.  In the other set of experiments, greenhouse gases were kept at a level similar to those that existed just prior to the Industrial Revolution.
The interdisciplinary research team concluded that the geopotential heights associated with the Triple R were three times as likely to occur in the present climate as in the preindustrial climate. They found that such extreme conditions are consistently tied to the unusually low precipitation in California and the formation of atmospheric ridges over the northeastern Pacific.