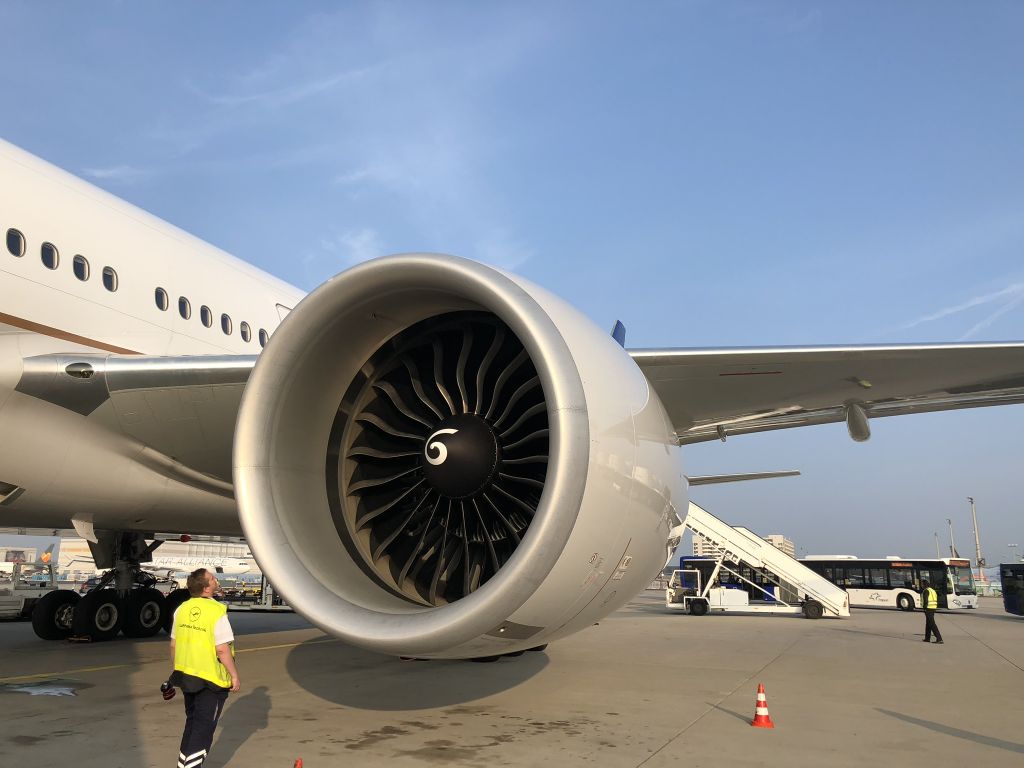 Posted by Neno Duplan
Recently I Googled "Airliner Drinking Water Quality" and the first item to appear was from Time, titled: "Why I Should Think Twice Before Drinking Tap Water on a Plane, According to a Flight Attendant."  This article was followed by the EPA's Aircraft Drinking Water Rule (ADWR), and then by another dozen or so articles instructing readers to avoid drinking the water supplied by all airlines.
The ADWR, established in 2011, as stated by the EPA, seeks to protect the quality of drinking water onboard aircraft public water systems by requiring the following.
Routine disinfection and flushing of the aircraft water system at a frequency consistent with the water system manufacturers' recommendations. Where manufacturers do not specify a frequency for routine disinfection and flushing of the system, the rule gives air carriers four options from which to choose their preferred frequency.
Routine monitoring for total coliform (TC) bacteria at aircraft water system taps, at frequencies ranging from monthly to annually, depending on the routine disinfection and flushing frequency.
Aircraft water system operations and maintenance (O&M) plans, which must be incorporated into the air carriers' FAA-accepted O&M program for aircraft. The O&M plans must include a coliform sampling plan and procedures for performing routine disinfection and flushing, as well as other requirements.
Coliform sampling plans, which must be included in the aircraft water system O&M plan. The coliform sampling plan must include the frequency and number of routine coliform samples, location of sample taps, sampling collection procedures, as well as other requirements.
Analysis of total coliform-positive samples for the presence of Escherichia coli (E. coli).
Corrective actions in response to a total coliform-positive or E. coli-positive sample.
Corrective disinfection and flushing of the aircraft water system when specific circumstances occur.
Follow-up sampling and analysis for total coliform to confirm the effectiveness of corrective disinfection and flushing.
Comprehensive self-inspection of each aircraft's water system components no less than every 5 years.
Compliance audits at an interval determined by EPA.
Public notification when specific circumstances occur.
Reporting and record-keeping associated with the activities described above.
With over 7,000 commercial aircraft departing daily and 80,000 flights per day in the United States, the management of all the data required to meet the requirements of the ADWR, let alone perform the necessary analytics, would overwhelm most of the EHS&S management systems used by the airliner industry.  However, software tools to manage drinking water quality are commercially available, and are very capable of organizing this type of information to confirm compliance with the ADWR standards.
The majority of these data management/reporting concerns could be alleviated with the use, by the airlines, of a robust Operational Analytics tool, such as Locus Technologies' EIM.  Operational Analytics is a more specific term for a type of business analytics that focus on improving existing operations. These types of business analytics, like others, involves the use of various data mining and data aggregation tools to get more transparent information for business and EHS &S planning.
Locus' SaaS software can help airlines automate and track management of water quality, including assessment and compliance with the ADWR, and the submittal of information to the EPA's ADWR online reporting system.  This functionality is a relatively simple extension of the software that has been used to manage water quality data for decades.  With the addition of the mobile toolkit (Locus Mobile), sampling at a variety of airline related locations is greatly simplified.
EIM will streamline your airline water sampling workflow providing you a robust tool to collect and visualize results, and generate regulatory or corporate reports.
With EIM you can:
Use powerful sample planning tools to create comprehensive sampling programs regardless of location
Generate regulatory paperwork
Collect field data with Locus' mobile app
Receive lab data electronically via electronic data files (EDD)
Validate lab data to verify data quality
Manage lab data via sample tracking
Analyze and share data using powerful queries
Create reports for regulatory compliance and electronic submittal to EPA
Let's discuss how we can help you meet your ADWR requirements using these powerful and proven tools.