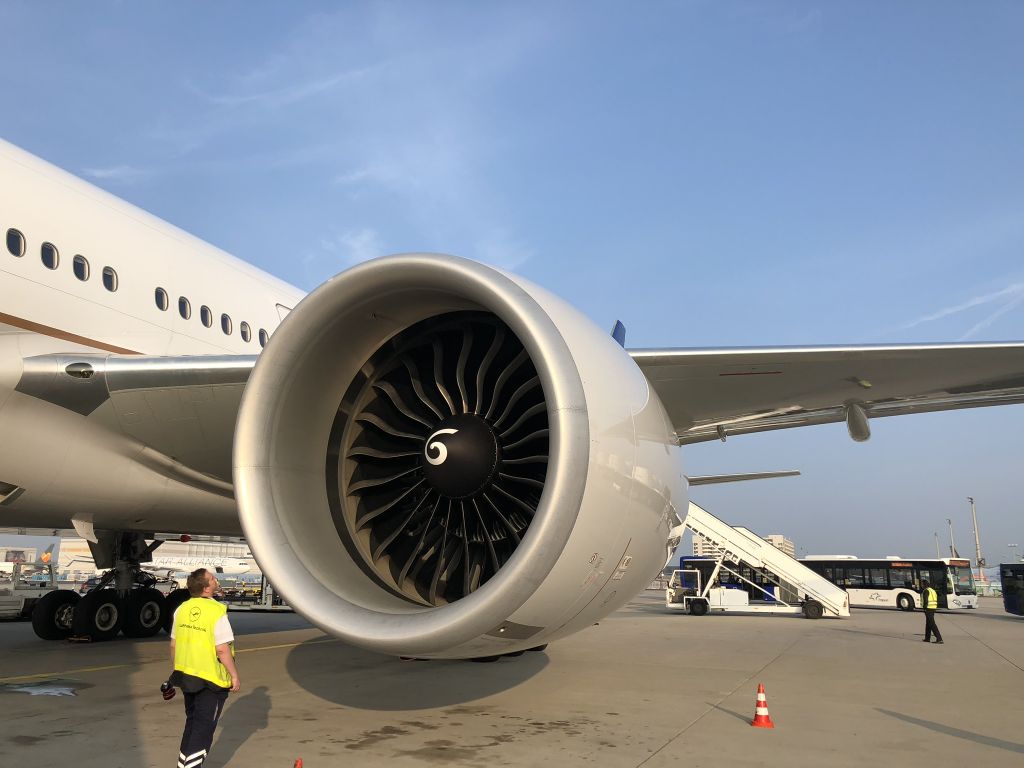 Posted by Neno Duplan
SaaS for Managing EPA Aircraft Drinking Water Rule (ADWR)
It is common knowledge that flight attendants will not drink hot water on the plane. They will not drink plain coffee, and they will not drink plain tea. They will not drink or eat anything that contains water from the aircraft drinking water tanks.
While airlines insist it's safe to drink, studies from Japan to the Netherlands and USA have turned up some unfriendly bacteria in the tank water, including E. coli and the germ that causes Legionnaire's disease. U.S. researchers have tested it, too, with mixed results that suggest you don't know what you're drinking. According to one flight attendant, the tanks that store water on planes are rarely cleaned. Studies show that the airplane tanks that hold the water — which is served and used to make warm beverages — can be a breeding ground for bacteria.
A 2015 study on aircraft water quality published in the International Journal of Environmental Research and Public Health found that the water tanks are "conducive for microbial growth."
In 2004, EPA found all aircraft drinking water systems to be out of compliance with the National Primary Drinking Water Regulations (NPDWRs). Both the Safe Drinking Water Act (SDWA) and the NPDWRs were designed for stationary public water systems, not mobile aircraft water systems that are operationally very different. EPA sampled water from more than 300 planes and found that 15% of the samples contained the bacteria coliform. Since large amounts of coliform are found in feces, it is commonly used to gauge how sanitary water is, according to the agency.
This discovery prompted the EPA to implement a standard for aircraft drinking water that all airlines have had to comply with since October 2011. Under the rule, the EPA requires airlines to clean out their tanks and test their public water systems for the presence of coliform and the potentially deadly E. coli bacteria at least once a year and up to four times per year.
Despite the new requirements, EPA reported in 2013 that tap water on 12% of commercial airplanes in the U.S. tested positive for coliform at least once.
When aircraft water tests positive for coliform or E. coli, airlines are required by the EPA to disinfect and flush out the water tanks and resample the water until it is free of bacteria.
These unique operational characteristics presented different challenges to manage water quality on aircraft. EPA placed 45 air carriers under Administrative Orders on Consent (AOCs) and monitored their drinking water quality.
On November 18, 2011. EPA introduced the Aircraft Drinking Water Rule or ADWR. The primary purpose of the ADWR is to ensure that airlines offer safe and reliable drinking water to aircraft passengers and crew. The ADWR establishes barriers of protection from disease-causing organisms targeted to the air carrier industry.
The regulation gives broad discretion to airlines on how often they must test the water and flush the tanks. Many believe this regulation does not go far enough or is sufficiently enforced. The regulatory structure for all public water systems, including aircraft, relies upon self-monitoring and reporting of results to the primacy agency. The primacy agency for aircraft public water systems is EPA.
Drinking water safety on airlines is jointly regulated by EPA,
Food and Drug Administration (FDA), and the Federal Aviation Administration (FAA). EPA regulates systems that supply water to airports and onboard aircraft. FDA regulates water used in food and drinks preparation and water supply lines for the aircraft. FAA oversees airline operation and maintenance programs, including the potable water system.
Aircraft must maintain rigorous operating schedules. They fly to multiple destinations throughout the course of any given day and may board drinking water at any of these destinations. Aircraft board water from airport watering points via temporary pipes and connectors. Aircraft drinking water safety depends on many factors including the quality of the water that is boarded from these multiple sources, the care used to board the water and the operation and maintenance of the onboard water system and the water transfer equipment (such as water cabinets, trucks, carts and hoses).
Each airline must develop plans that include routine disinfection and flushing of the water system, air carrier training requirements for key personnel, and periodic sampling of the onboard drinking water, as well as self-inspections of each aircraft water system and immediate notification of passengers and crew when violations or specific situations occur.
The ADWR applies only to aircraft with onboard water systems that provide water for human consumption through pipes and regularly serve an average of at least 25 individuals daily, at least 60 days out of the year, and that board only finished water for human consumption. Human consumption includes water for drinking, hand washing, food preparation, and oral hygiene.
Aircraft water systems include the water service panel, the filler neck of the aircraft finished water storage tank, and all finished water storage tanks, piping, treatment equipment, and plumbing fixtures within the aircraft that supply water to passengers or crew.
Air carriers are required to develop operation and maintenance plans, which describe the activities they will perform to ensure compliance with ADWR. These operations include drinking water sampling, disinfecting the drinking water system and performing corrective actions when applicable.
Locus has developed SaaS software that can help airlines automate management of the water quality for airlines, compliance with ADWR, and automate submittal of information to the EPA ADWR  online system.