Locus Products
& Cloud Platforms
Take control of your organization's environmental, EHS and sustainability information with our cloud-based enterprise software solutions.
From our award-winning Environmental Information Management (Locus EIM) software, to our latest configurable Locus Platform for EHS and sustainability management, Locus has the cloud solution to meet your environmental management challenges.  And of course, everything is integrated with mobile, because we know how important it is to streamline your business processes.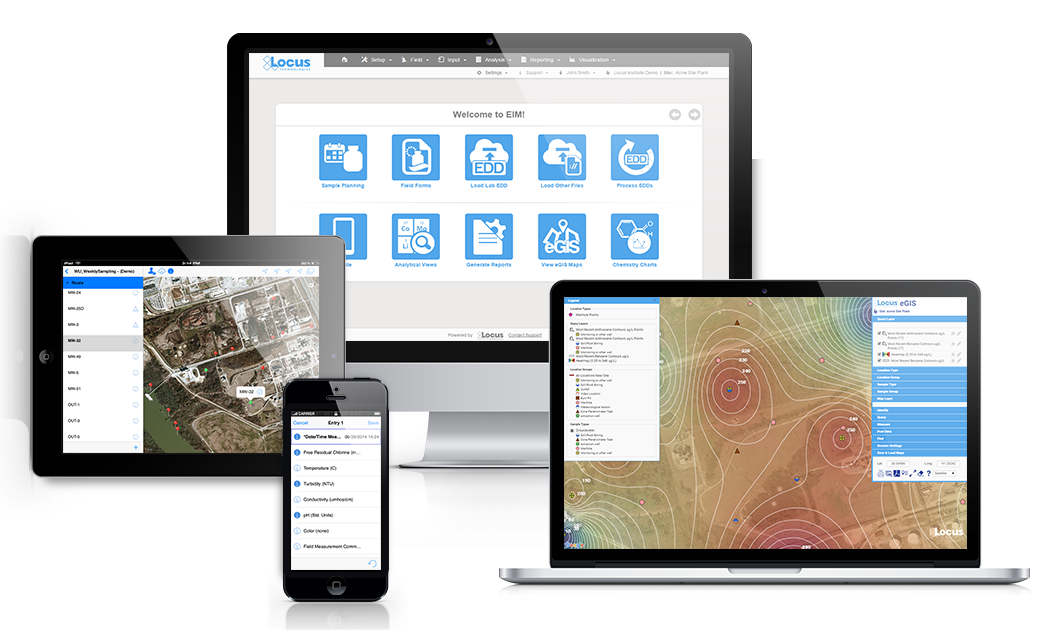 Locus EIM is a best-in-class cloud software solution for managing complex environmental data, including laboratory and field data collected from a range of sources and supported data types (e.g. water, soil, waste, air, and biota).
Locus EIM is ideal for a wide range of environmental data management needs, from managing water/wastewater utilities to environmental investigations and cleanups.
Completely replace the spreadsheets, custom data applications, and specialty software that are often used to manage and report environmental data.  Locus EIM includes all the tools to plan samples, interface with labs, load data from the field, and prepare simple or complex reports, permit submittals, statistics, charts, logs, and maps.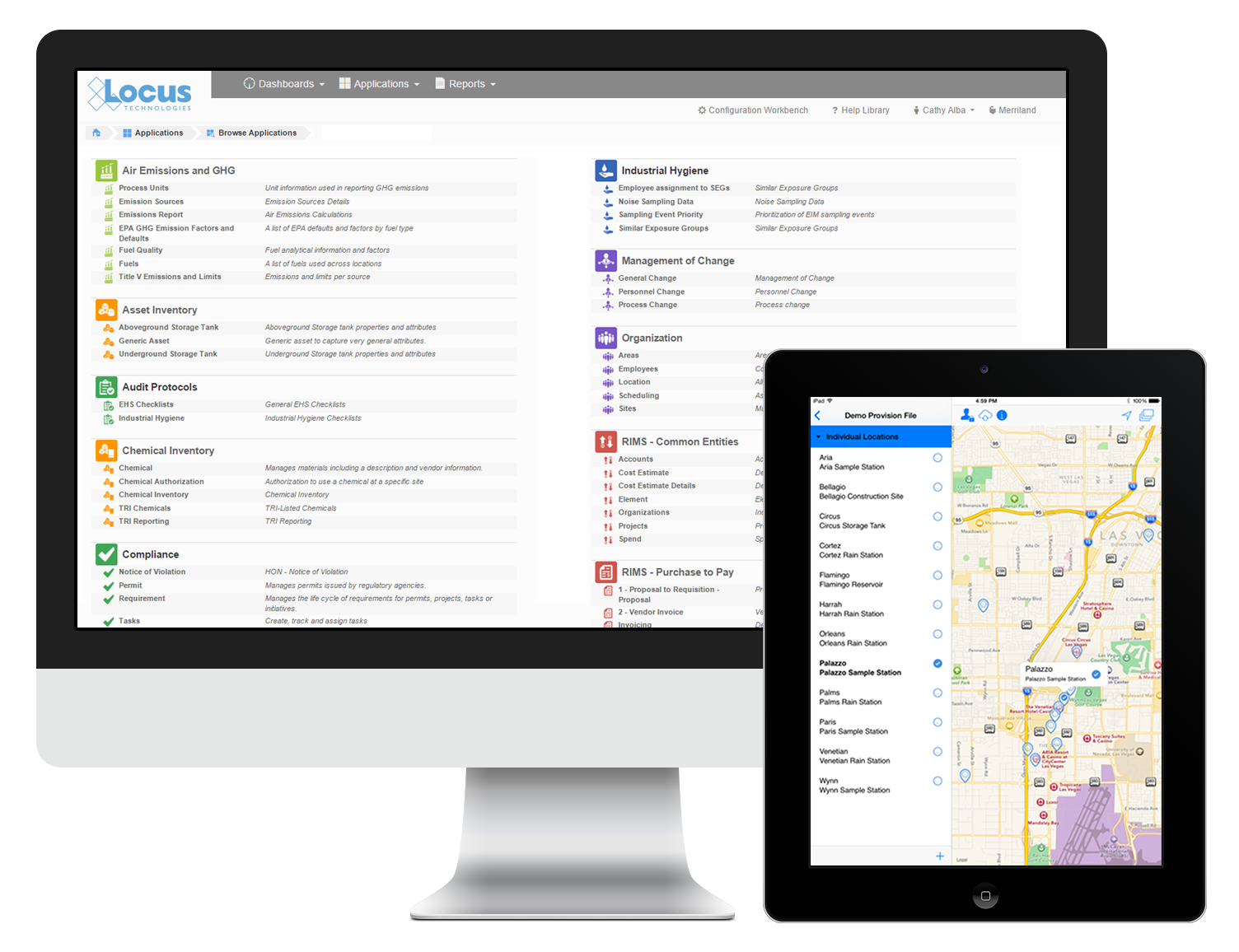 Locus Platform is a fully-configurable cloud EHS&S software solution designed to manage and support the wide range of environmental compliance requirements for businesses large and small— including incident tracking, permit compliance, sustainability reporting, waste tracking, and audit tracking.
Pre-configured, out-of-the-box apps can be added all at once, or purchased as needed.  Or take advantage of the complete freedom of Locus Platform's app builder to create custom apps in an easy-to-use, drag-and-drop interface.
Both approaches include built-in notifications, messaging, configurable dashboards, formatted regulatory reporting, calculation engine, security and permission levels, and integration with external data sources.  And of course, every application (including your own apps) is mobile-enabled.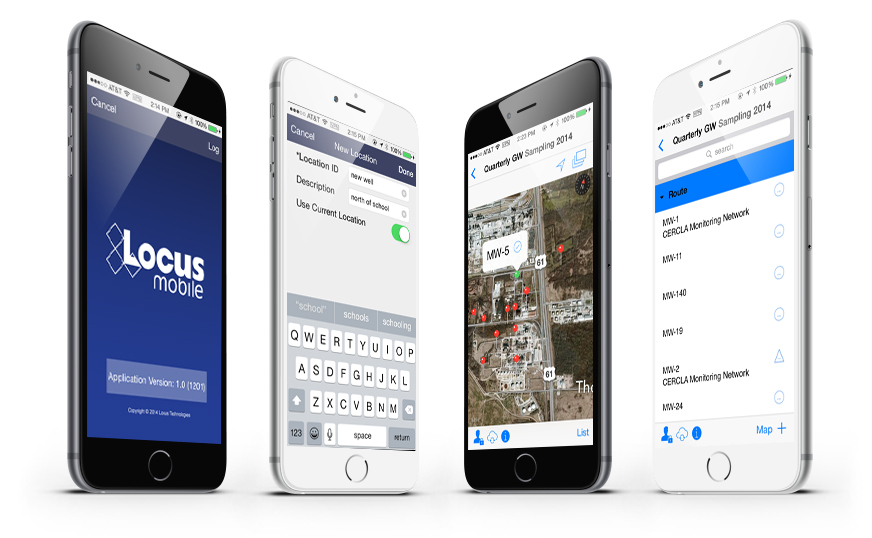 Locus Mobile is a cross-platform mobile app that works with EIM and Locus Platform.  Our unique architecture allows us to send your field input forms to your sampling team's mobile devices for easy data entry in the field.  You design the information collection forms, we do the data handling and processing.
Whether you're grabbing a drinking water routine sample or preparing an audit checklist at a waste storage facility, Locus Mobile is the essential tool for mobile field data collection.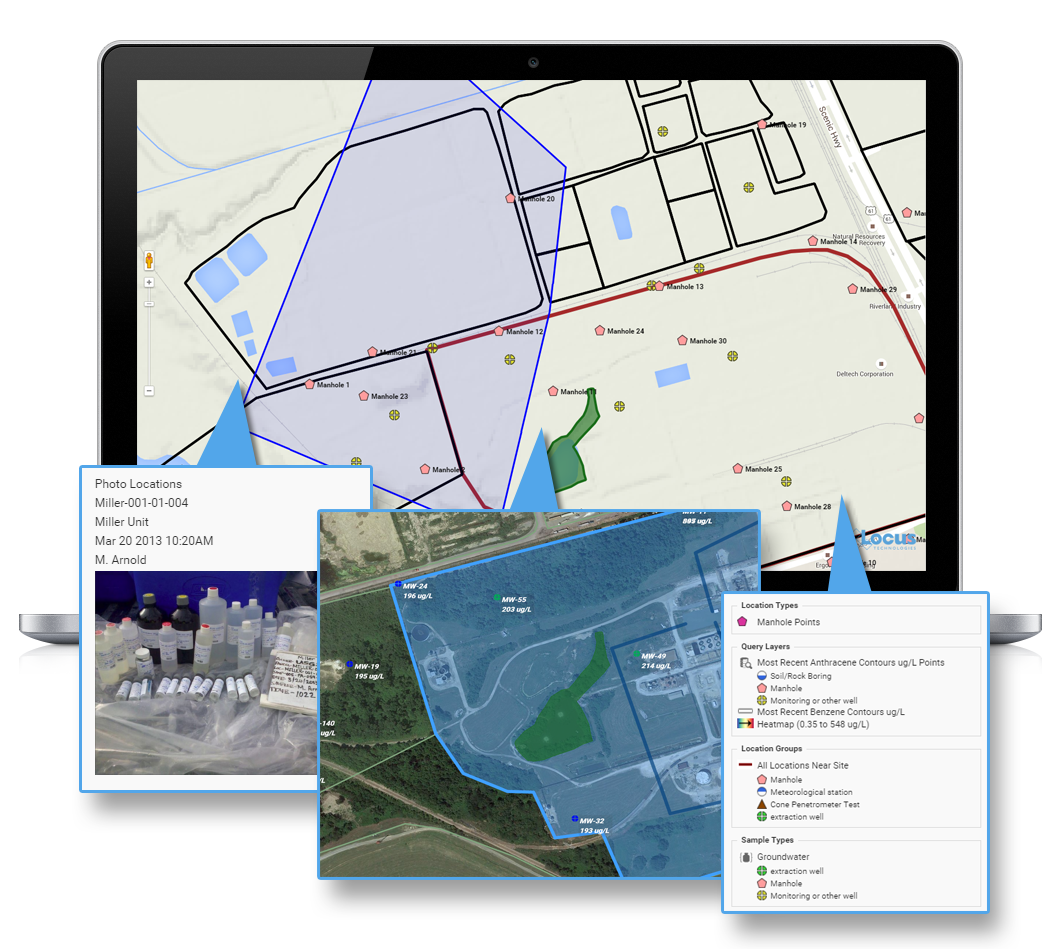 Locus has been innovating with online integrated GIS mapping for more than a decade.  For companies that rely on quick visualization of their information, real-time mapping can be a powerful tool, which is why Locus' software includes this feature out of the box.
From our basic Google mapping to our advanced GIS+ (integrated with Esri ArcGIS Online), mapping your data will help streamline daily decisions and eliminate the need for additional software packages.
So whether you're preparing facility maps for permit applications or reviewing chlorine levels in your distribution system, Locus GIS mapping tools will be a powerful companion.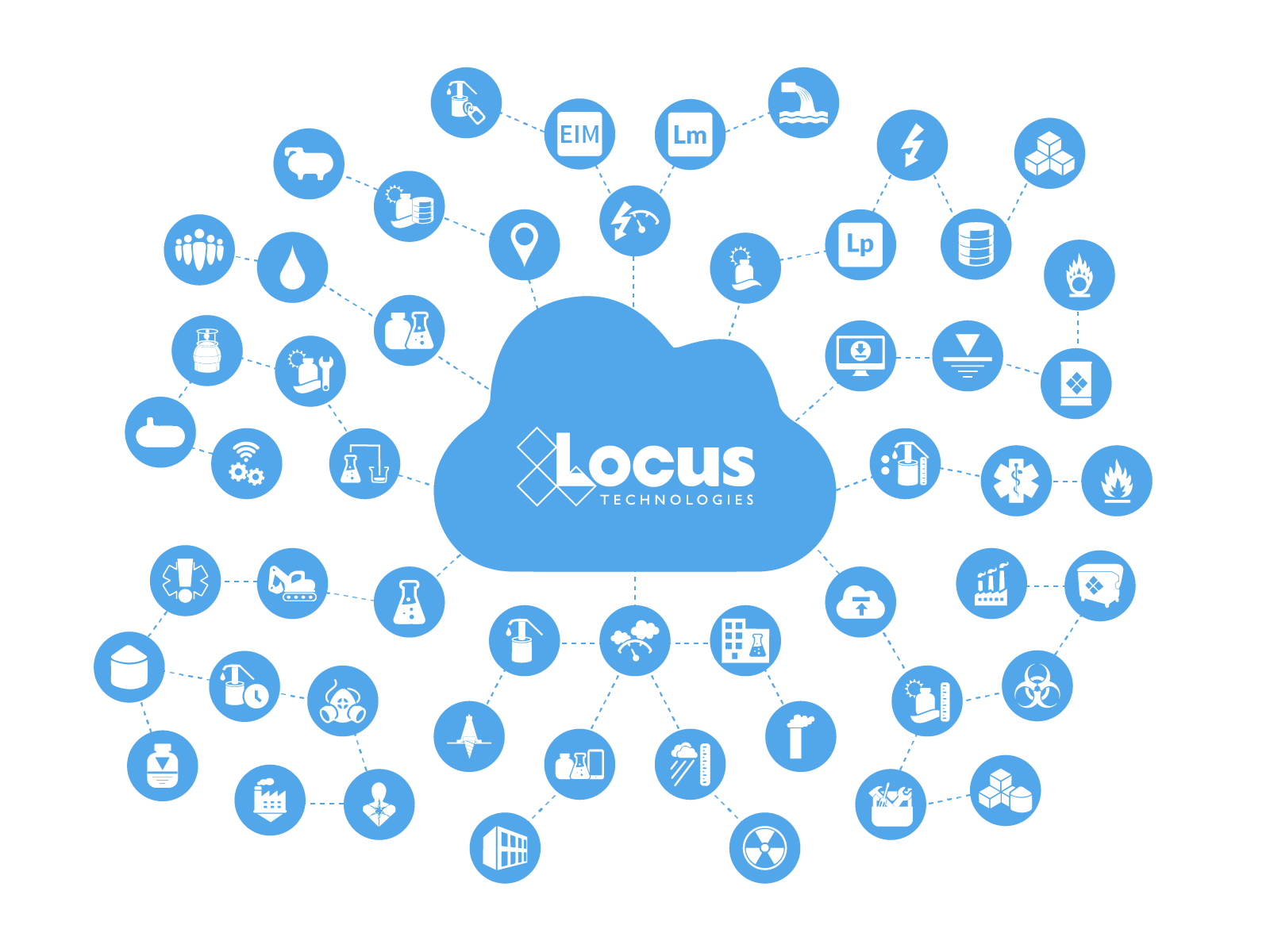 Although "the Internet of Things" is a relatively new term, Locus has been pioneering this technology for the environmental field since our founding in 1997.  Our products have built-in capability to support IoT devices and data sources for a wide range of applications, including automated air monitoring, fuel and electricity metering, and water treatment system maintenance.
Locus is ready to help you set up and connect your IoT devices, creating seamless integrations with your decision-making tools for compliance, risk management, operations, or any other need.